Curriculum Overview
Lessons are introduced to the children based on the Guide's observations for readiness. After introducing the materials, the child may choose the lesson independently as often as he/she likes, allowing repetition and mastery. This provides the opportunity for choice, problem-solving, cooperation, and independence. Montessori students are also given lessons on Grace and Courtesy to support their place in society. Respect for each other and the environment is apparent throughout the classroom community by both Guides and students. Montessori has been said to be a "Peace Education".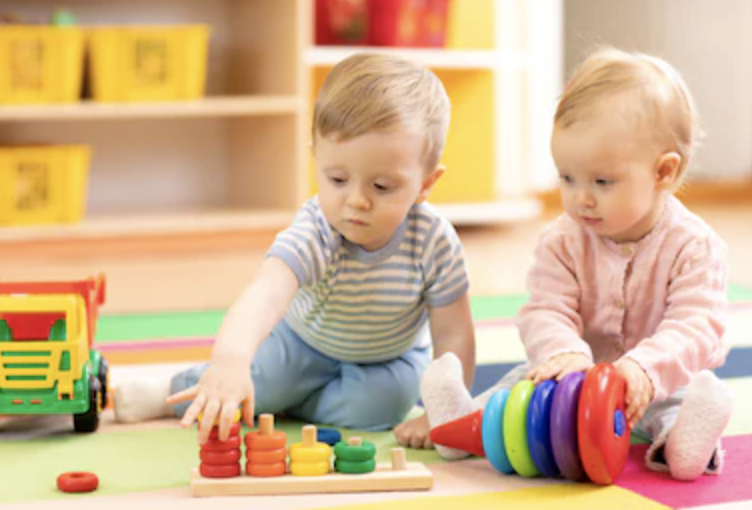 Infants (Ages 6 weeks- 18 months)
Our infant or "Nido" (meaning "nest") room is a peaceful, nurturing environment carefully designed and guided following Maria Montessori's principles for this age group (0-16 months). We believe that the Montessori program should begin at birth because this is the age when the child feels the unconscious passion and desire to internalize and learn through his/her environment.
As Montessori teachers, we understand the amazing discovery made by Maria Montessori about the sensitive periods. The Sensitive Periods start during the first year of life. In order to support and protect these initial periods of time, we focus our lessons and our guidance on four main aspects of development:
Language: In the area of language, the Nido environment provides stimulation by reading, singing, and speaking slowly and clearly with precise words to the children.
Order: The Nido environment should provide order to foster the child's optimal potential for independence, help build their self-confidence, and to aid in memory retention.
Movement: The Nido room is where children's development of gross motor skills is most apparent. The child should have motives for movement. The more the child moves, the more the child will know and learn.
Refinement of the senses: In the Nido room, stimulating the senses is one of the main focuses. We know and understand how powerful children's senses are, so we love to work with them individually. We focus on providing concrete experiences in which they can explore different colors, forms, textures, and sounds.
Toddlers Ages 2-3 years
Our Montessori Toddler environment supports the physical, cognitive, social, and emotional development of each child. Toddlers strengthen speech and language development; also develop fine and gross motor skills as they explore self, family, and the world in which they live.
Our Toddler environments prepare toddlers both for the Toddler and primary environment. The toddlers learn concentration, coordination, language skills, responsibility, and respect—all of which prepare them well for a successful transition into the primary environment.
Practical Life: The practical life materials and exercises are designed to contribute to the development of both fine and gross motor skills and assist the child in building high self-esteem, self-control, independence, and concentration.
Sensorial: The Sensorial materials help toddlers develop fine motor skills — as well as the organization and patterning skills inherent in math and language concepts. Sensorial activities challenge the child to match objects by size, shape, and color, or solve simple puzzles. Toddlers enjoy the sensorial exploration of water, sand, dirt, clay, textured objects, the smell of flowers and food, and discriminating size, color, and sound.
Language: The most important language materials for a toddler are the materials and experiences in the child's environment. Reinforcing the importance of verbal communication, speaking clearly, and supporting the child's expanding vocabulary is a daily process in the toddler environment. For the toddler, written language is experienced through the adult's oral reading and story time.
Music & Art: Music in the toddler environment is all about singing and movement. The toddlers are developing voices and learning rhythms, but all the children know is that they are having fun. The mission is to make music lessons as fun as possible so that the children will think of music as an enjoyable pastime. It is our goal to provide a rich and varied musical environment.
Grace and Courtesy: Grace and Courtesy lessons give the child the vocabulary, actions, and steps required to build the awareness and responsiveness of those around them. This gives the child a better sense of orientation in his social structure.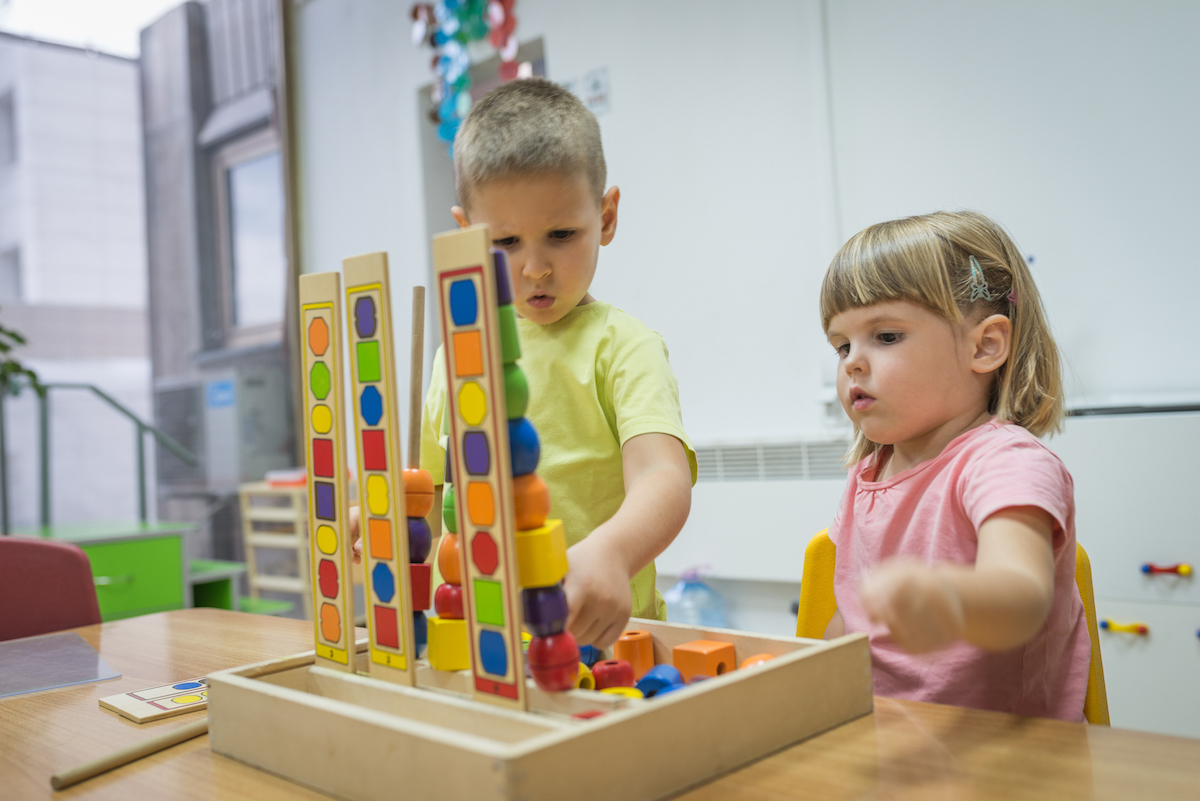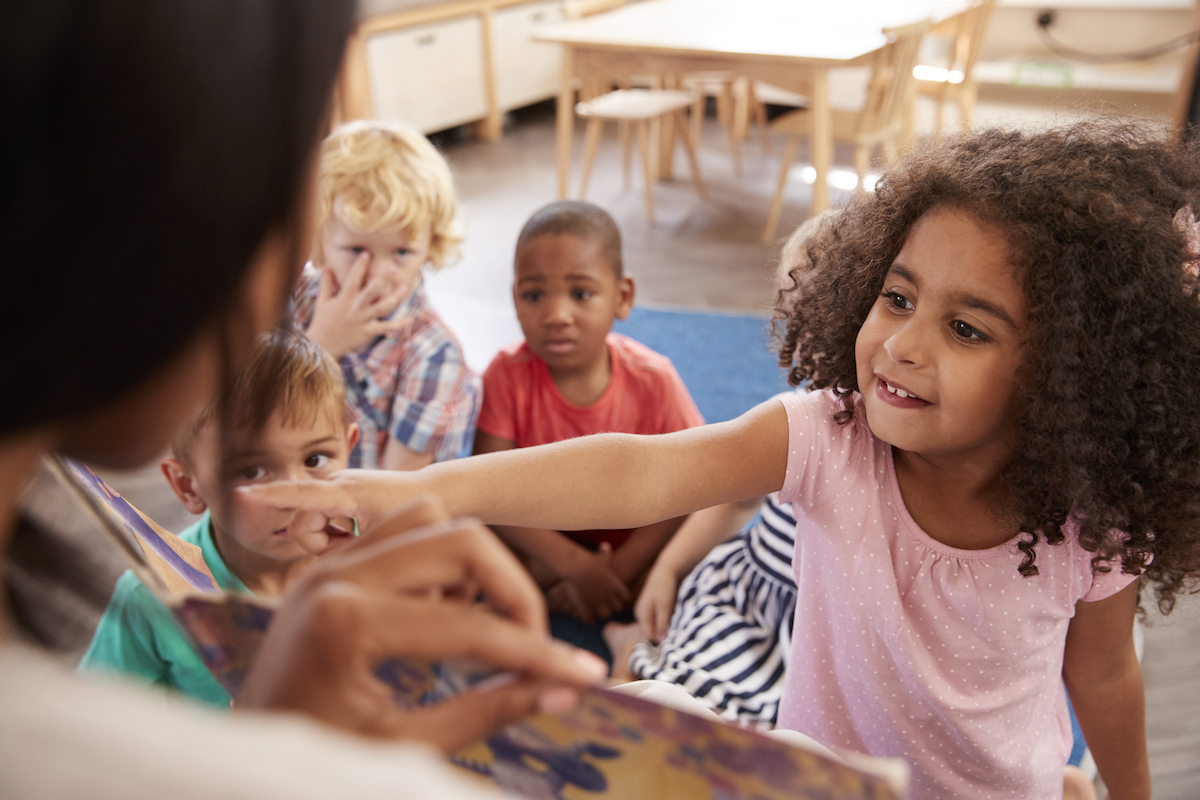 Primary Ages 3-6 years
Our guides give our 3-6 year-olds responsive, individualized attention to help them build their skills in these five important areas:
Practical Life: The exercises of Practical Life act as a natural bridge between the home and the school for children entering the primary environment. By participating in activities that they have seen at home many times over, children cultivate feelings of responsibility and love for themselves, others, and their environment. In addition, children develop greater coordination and motor skills, while the ability to concentrate naturally grows. There are four groups of Practical Life exercises: care of self, care of the environment, grace and courtesy, and exercises of movement.
Sensorial: The sensorial area aids children in understanding, organizing, and categorizing the multitudes of sensory stimulation they receive daily. Scientifically designed materials nourish the development of the child's intellect in the way of reasoning, focusing attention, and stabilizing the mind. This self-motivated process of training the senses results in joy and delight, as well as the growth of consciousness. The Sensorial Area is like a passage from concrete thinking to abstraction. This does not come about through mathematical analysis or teaching, but through active manipulation, exploration, and repetition which leads to knowledge about an object. Through hands-on, sensory-motor involvement, the child grows in the ability to understand ideas or concepts without a physical representation.
Language: Language development begins as soon as the child enters the Montessori environment. Through exercises of spoken language, children are given the keys to self-expression. In addition, they begin learning the phonetic sounds of the alphabet and building muscle memory to be able to write those sounds. The written expression of thought is experienced, often before a child is actually able to control a writing instrument, through the use of the Movable Alphabet. This involves the physical manipulation of letters into words, phrases, and sentences. The children's natural, enthusiastic interest in their language is nourished through writing and reading exercises that provide the opportunity for movement and hands-on stimulation. As they are ready, older children in the environment will have the opportunity to experience a more in-depth study of language in the way of word function, grammar, sentence diagramming and reading purely for the joy of it.
Math: Maria Montessori studied the child's natural propensity for mathematical concepts and created materials specifically designed for building upon this innate ability. Children in a Montessori environment can experience mathematical ideas through a series of concrete, hands-on lessons that progress into more abstract ideas. Children begin counting quantities and recognizing numbers and gradually progress into work with the Golden Beads. With this material, children experience addition, subtraction, multiplication, and division through a process of combining, taking away, and sharing beads. In time, with the use of appropriate materials, their work with the four operations becomes more and more symbolic, and they begin recording that work on paper. Children also gain experience squaring and cubing using concrete representations. By nurturing the child's natural mathematical mind, the Montessori Method inspires interest, joyful learning, and a deep understanding of mathematical concepts.
Cultural Study: Cultural study in a Montessori Environment is integrated throughout each day. Children are excited to learn the names and locations of continents, countries, and states by using puzzle maps extensively. In addition, through art, music, portfolios, and cultural celebrations, children form awareness and appreciation of the diverse world in which they live.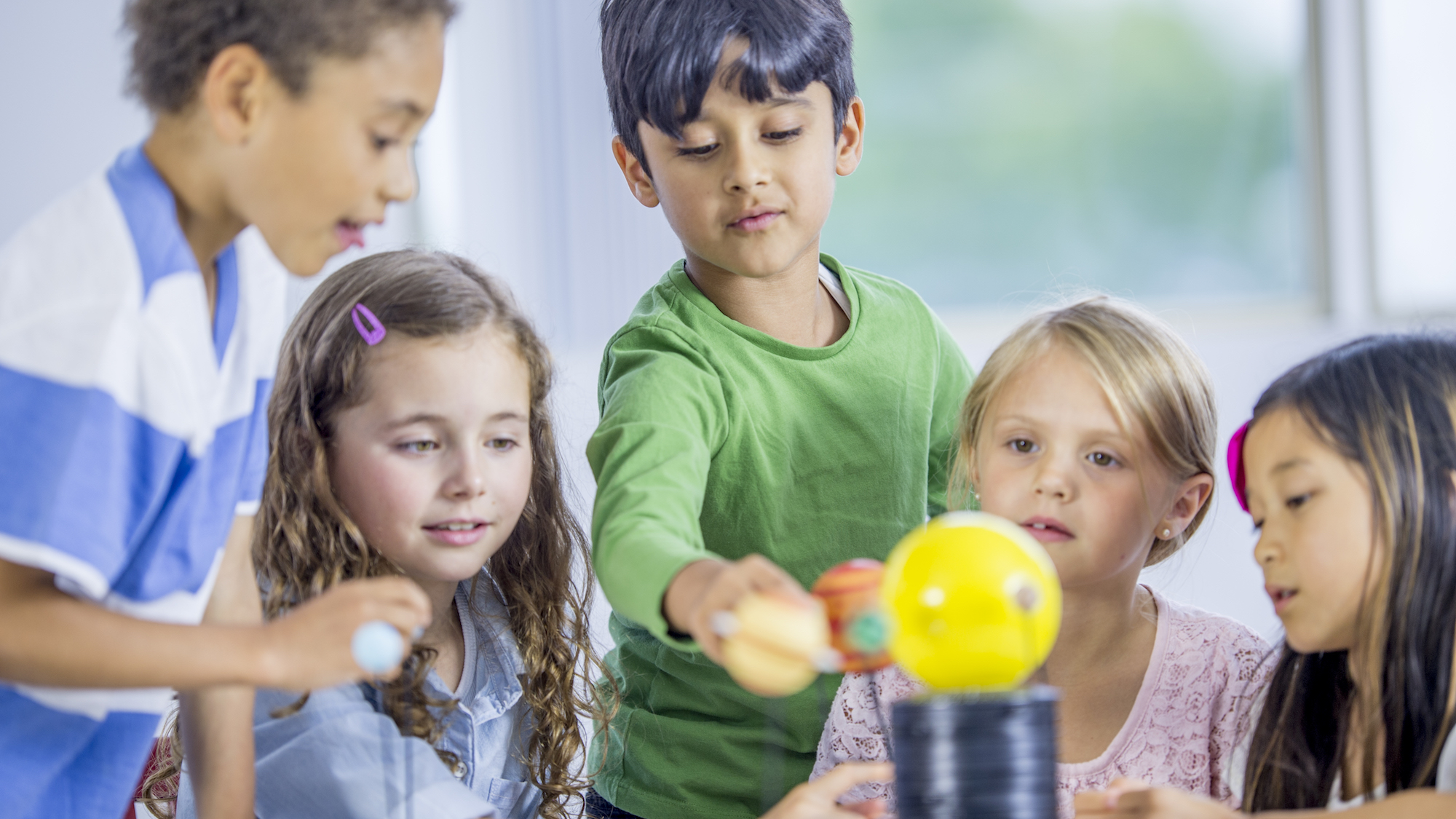 Elementary Grade 1 – 3 (Suwanee)
Elementary students want to know "why" and "how". Although they continue learning through hands-on engagement and being self-directed, the reasoning mind and imagination allow students to explore the abstract. The Montessori environment allows adequate time for repetition. Students can choose their comfortable pace of moving on to the next level instead of being forced by a fixed curriculum. The Teacher is not the only developmental resource in a Montessori environment. Students are encouraged to work with each other collaboratively and cooperatively. While working collaboratively, students learn to think. Each mistake stimulates the student's ability to problem-solve. They are encouraged to think "what else can I do to solve this or make it better?" instead of just rushing through the work to turn in the assignment.
There is no homework in Montessori learning. We expect students to try as hard as they can in the classroom so they may rest at home to be energetic the next day. Students will bring the work home to complete only if they do not manage their time wisely in the classroom. This is a way to teach students responsibility and self-discipline. In the Elementary classroom, freedom is given with corresponding responsibility. A student who can carry more responsibility often has more freedom and vice versa. The Montessori environment does not evaluate students by tests. We believe that a one-time test does not reflect the student's knowledge or knowledge.
+ Before and After School Care
We offer convenient before and after-school care programs. Please contact us for details.
+ Enrichment Programs
Our Enrichment program broadens our children's horizons, promotes physical development, encourages team spirit and social skills, teaches time management, builds confidence, expands communication skills, provides an outlet for stress, teaches commitment and decision-making skills, and offers variety in their week. With this in mind, SSMS offers a varied enrichment programs, some are specific to a particular campus:
Spanish Lessons

Spanish classes are held weekly in all of our classes – infant to primary by a native Spanish speaker. Learning a second language improves the vocabulary of one's own language, has a positive effect on intellectual growth and aids in flexibility of thought. Spanish also opens little minds to a greater understanding of other cultures and countries.
Tap/Ballet (Ages 2.5 – 6 yrs)
This is a perfect combination class. The technical training is taught through ballet, which in turn helps teach proper shifting of weight and patterns in the movement for tap.
Sports: One time a week (Ages 2.5 – 6 Yrs)
Each class focuses on two different sports and incorporates activities that increase your child's overall cardiovascular fitness, muscle tone, hand-eye coordination, reaction time, and more!
Creative Movement and Dance: One time a week
This class is designed with our toddlers in mind! The focus is the early development of rhythm and movement using music, stories, finger plays, and props.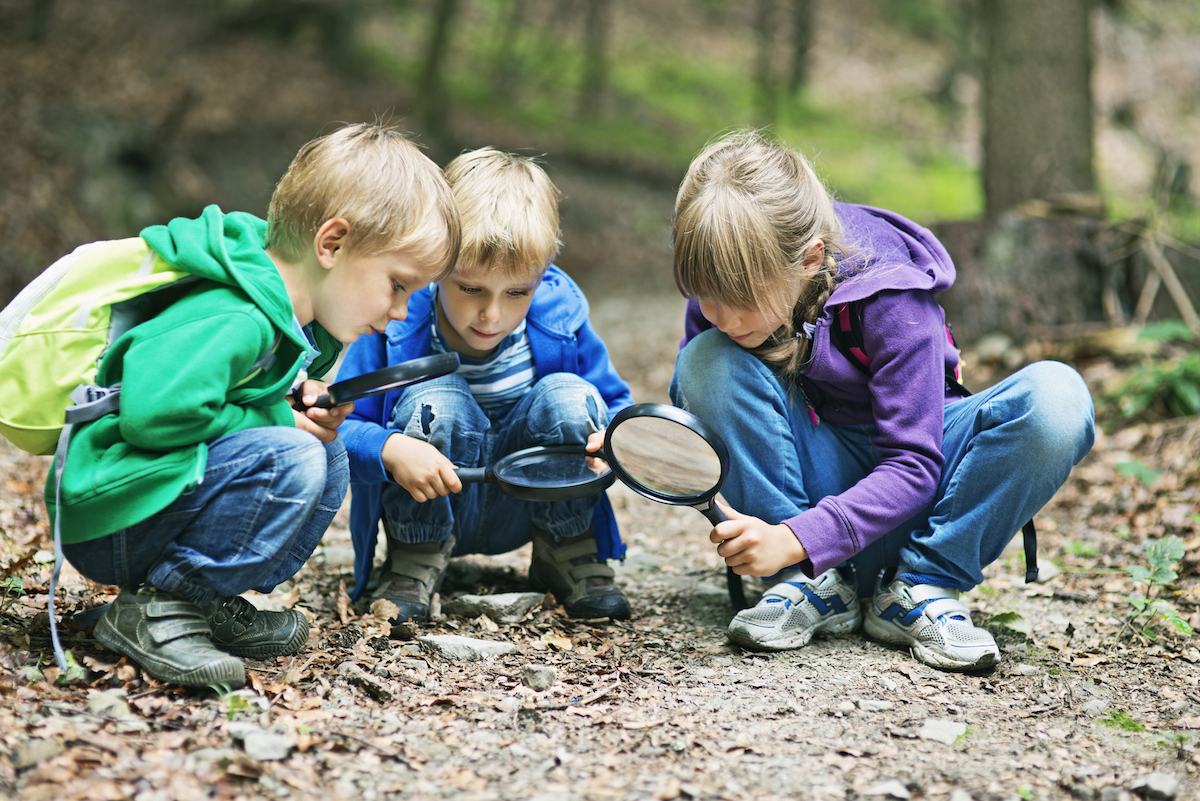 Summer Program
When school is out, fun is in session at our summer camp program. For fun-filled weekly sessions, we explore a different theme each week, where we combine fun, educational activities with plenty of outdoor time (weather permitting), weekly bus trips, and lots of water play. Students enjoy art, cooking, sewing, drama, science, air and space, and architecture, all related to the theme of the week.