A School In Your Community
Stepping Stone Montessori School (SSMS) is owned and operated by Nikhil and Aparna Banka, a husband and wife team. Nikhil and Aparna have both obtained Master's Degrees and have varied management and operations experience. They have a middle school-age son, Shaan, who was fortunate enough to have grown up in a Montessori environment. Having been at a renowned Montessori school all the way thru Primary, his foundation is strong! Nikhil and Aparna were so impressed with the Montessori philosophy that once they personally saw the advantages of Shaan's early education, they desired to have their own school.
Stepping Stone Montessori School is a year-round authentic Montessori school. We offer care for children from 6 weeks through elementary ages. We follow AMI and AMS standards in all our child environments and provide low adult-to-children ratios in each classroom. Our Sugar Hill campus is AMI Accredited. The Montessori philosophy is widely present at both of our campuses. Both the campuses are Quality Rated. Parents and children alike take comfort in the calm atmosphere, which promotes serenity and concentration to permeate the classroom environment. We provide hot, catered lunches daily. Large classrooms and outdoor play areas complement one another as learning is integrated across all environments. Stepping Stone Montessori School will also provide various quality enrichment programs. We also provide amazing outdoor environments where children play, explore, and plant gardens – discovering the beauty and wonders of nature.
Stepping Stone Montessori School understands that children learn through exploration, curiosity, and experiences. The art form of children choosing to work freely and working independently lays the foundation for all future academic and life possibilities. Montessori outcomes that can be expected include independence, creativity, adaptability, responsibility, and advanced communication skills.
Our campuses:
Our Cumming campus is located at 820 Sanders Road in Forsyth County, which is at the intersection of Buford Dam Road and Sanders Road. The school is easily accessible from GA-400 and is also located only 1.5 miles from the Northside Hospital Forsyth.
Our Sugar Hill campus is located at 65 Peachtree Industrial Blvd in Gwinnett County, which is just north of Suwanee Dam Road. The school is accessible from I-85 and just five minutes from the Suwanee Town Center.
To accommodate our varied and diverse parents' long and late working hours, we operate Monday through Friday from 7:00 AM to 6:00 PM.
The Essentials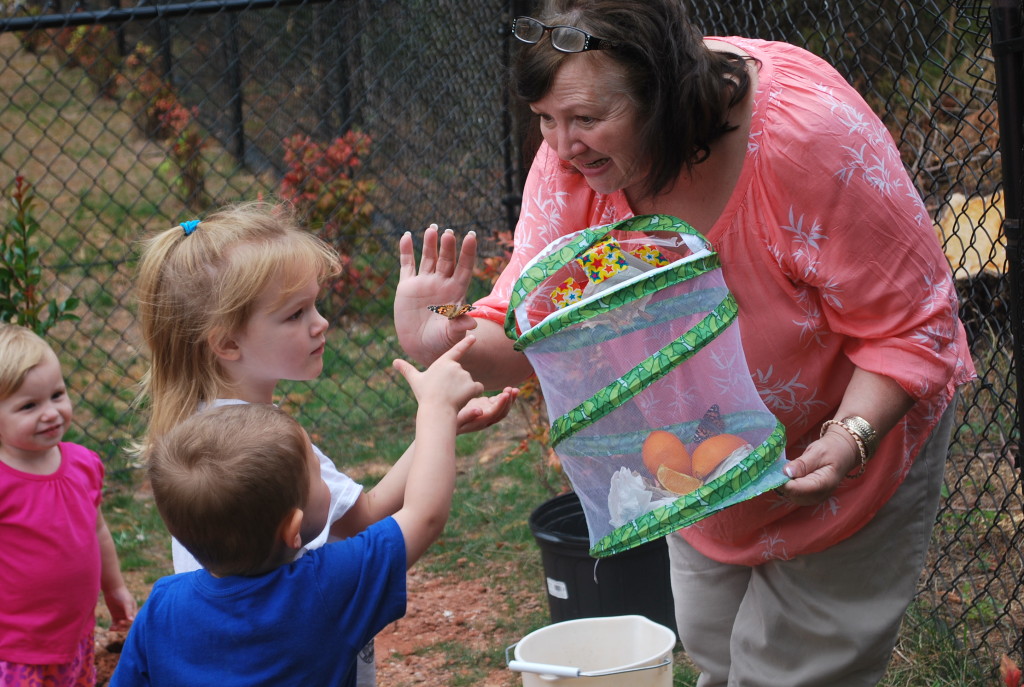 Why choose us?
If we were to tell you that we at Stepping Stone Montessori School (SSMS) would love your child and would take care of him/her – it would not impress you. Neither will our saying that we will teach your child about letters, numbers, colors, etc. excite you.
At SSMS, we believe in caring about each child's well-rounded and complete development. This is the Montessori perspective put into practice. Caring for children is an obvious expectation and would not set us apart from others. We are committed to happy children coupled with partnering with families in order to serve their child's development in
"Parents as partners" sums up our view on this relationship. Without a strong school-home partnership, we cannot fully serve your child's needs. We seek to build bridges here, share information and ensure that your child's overall life experience has as much consistency as possible.
Truly Montessori:
SSMS is committed to fully implementing Montessori practice. We recognize that the approach to education and child development that Dr. Montessori identified is a harmonious system that serves children's optimal development only when implemented in its entirety. Such is the basis for our authentic Montessori implementation.
Best Trained Teachers:
At SSMS, we stay abreast of current research and best practice. We follow research in education, neuroscience, psychology, creativity, and other fields that support our work.
Our staff is fully supported in ongoing education from conferences, workshops, and observations at other schools, as well as in-house discussions and collaboration.
State-of-the-Art Facility:
Your child will enjoy a rich environment with multiple classrooms for every level in a fully renovated building and beautiful, well-equipped playgrounds catering to each age group.
Extended Hours:
We are open from 7 am to 6 pm. We understand the needs of families and wish to accommodate these as best as we can through extended hours.
Year-Round School:
We are a 12-month school, and during the summer months, we introduce some out-of-the-ordinary things to the children. Summer months will be full of activities that take advantage of the season and could involve field trips for older children, an on-campus petting zoo, water activities, and more.
Enrichment Activities:
For enrichment activities, we offer extra opportunities in a range of enrichment activities throughout the year:
Music
Sports Training
Ballet Dance
Our Mission & Goals
To guide each child into the real world by helping them to acquire virtues of kindness, self-discipline, critical thinking, self-reliance, pride, and self-esteem.
To maximize the potential of each child through meaningful, creative programs, partnerships, and staff.
To create an educational atmosphere where students develop respect and responsibility for themselves, others, and the environment. Our graduates will attain the skills and commitment to make a worthwhile contribution to society and will be committed to being lifelong learners.
To partner with families in developing each child's intellectual, social, emotional, and physical potential. Stepping Stone Montessori Schools will provide a quality Montessori program in keeping with the standards of the Association Montessori Internationale (AMI), American Montessori Society (AMS), and Georgia State standards.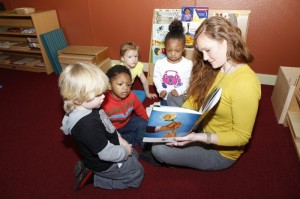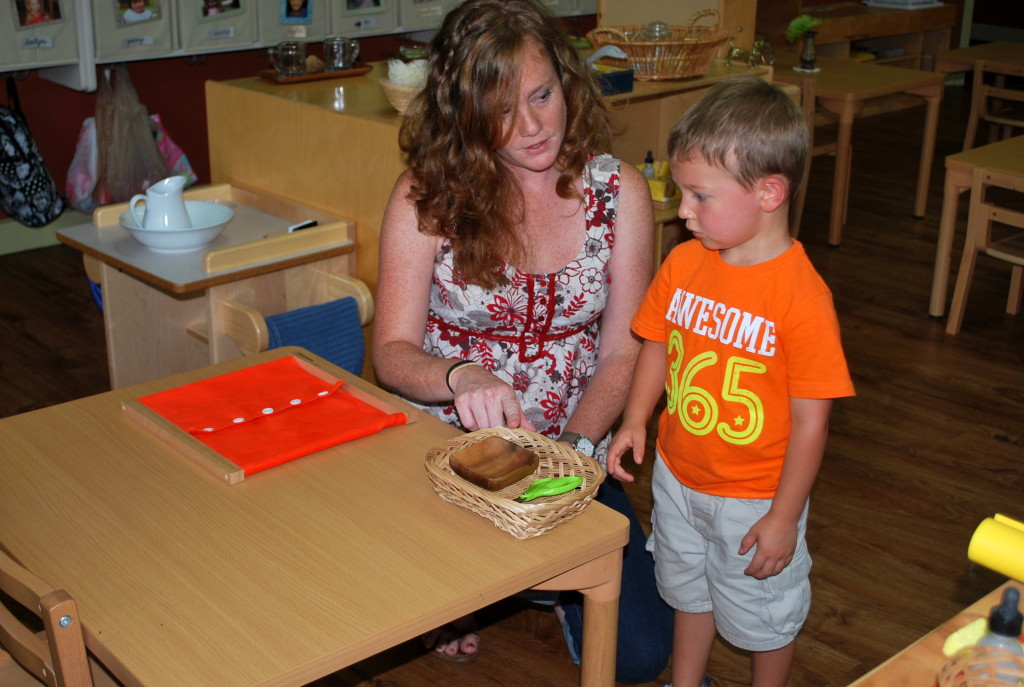 Admissions
The process begins with your school tour to visit our school. Following your tour and meeting at our school, we invite you to observe one of our classrooms to see how our teachers interact with our students. You'll notice how well the children interact and self-direct their activities, sharing with others and learning at their own pace.
Now Accepting Applications for the 2022-2023 School Year. Space is limited!
Parent Testimonials
"Words cannot express how much I love SSMS, I needed to register my daughter in daycare due to work, and I needed it like yesterday. Most places I visited were either full or just not up to standard. When I met with the school director, (Ms. Elizabeth) and explained my situation to her, she stated she will try her best to work with me and she DID!!!!! My daughter got admitted which was her first time away from me but the transitioning phase was so smooth, her class teacher (Ms Dana) who is just awesome worked with my daughter throughout the transition. All the staff members at SSMS are phenomenal, they are always welcoming the kids with a big smile every morning. My daughter loves going to school, she's in the infant class and can't say much words but whenever I say "let's go to school" she's always super excited which tells me she loves it over there. All the teachers in the infant classroom are awesome and my daughter loves them all as much as they love her…. I'd write a book if I have to say how much I love the school for my daughter!!!!! This is definitely a good school…."
"Can't recommend enough. The quality of education and nurturing environment at Stepping Stone has been amazing. The staff and teachers at Stepping Stone are warm, genuinely caring, professional, and incredibly smart. Our daughter is very smart, independent, and reserved, so it was important for us that she be in an environment that was not overwhelming for her and would provide opportunities for her to learn at her own pace while having fun and cultivating friendships. We have seen our daughter blossom at Stepping Stone. She talks about her teachers and friends all the time and asks when she will see Miss Luz and Miss Maya again. She thoroughly enjoys going to school each day."
"I cannot even begin to express my appreciation for this school. My son can be challenging and was abused at the hands of another daycare. Ms. Cathy saw his challenges and she and her staff made sure that he had the support he needed to succeed. What he was lacking was the proper communication skills so they recommended a speech therapist which was life-changing for our son. He can now communicate his frustrations which changed his behavior for the better. The support we received after a traumatic experience at another daycare cannot be explained. Ms. Cathy guided us through some really challenging times, and I trust her wholeheartedly as the leader of this school. She is tough and firm, but has the biggest heart. She and her staff made sure to find the help needed for us that got us beyond our son's behavioral issues. This is the best school around with amazing leadership and wonderful teachers. The learning is personalized and a very logical way for young kids to develop learning skills. I LOVE this school and the people there. Truly a special place that looks out for what is best for the kids."